Slide 1 Heading
The pulp and paper industry integrates technologies for processing wood fibers,
production of bioproducts and innovative recycling.
Slide 2 Heading
Cellulosic plant fibers are a biodegradable and renewable material.
Replacing fossil-based materials by cellulosic fibers is the contribution
to create an eco-friendly environment.
Slide 3 Heading
The printing industry is one of the longest-serving industries in the world.
Personalized digital printing on any material, printed electronics
are examples of modern printing.
Slide 3 Heading
Modern paper machine contains
more control systems than the Boeing 747.
Its operation requires advanced engineering knowledge.
Slide 3 Heading
Every year, more than 90% of new products do not achieve commercial success
due to insufficient information.
Properly designed packaging is one of the keys to success.
Slide Heading
From interactive children's books to paper sensors and batteries,
anti-scanning and anti-copying technologies,
even rocket and satellite components.
Paper and printing products
are synonymous with innovation.
Slide Heading
Secured papers are still the most reliable due to the fact that
they are the hardest to counterfeit.
Welcome to Centre of Papermaking and Printing of Lodz University of Technology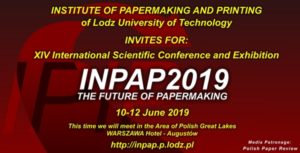 Szanowni Państwo! Mamy zaszczyt zaprosić do udziału w XIV Międzynarodowej Konferencji i Wystawie Technicznej INPAP, która odbędzie się w dniach 10-12 czerwca 2019 r. Augustowie. Konferencja będzie poświęcona prezentacji,
Czytaj więcej »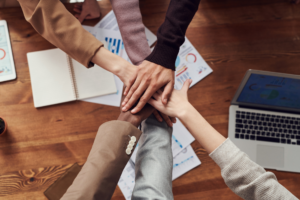 Terminy egzaminów z przedmiotu "Maszyny do produkcji tektury falistej i opakowań" dr hab. inż. Włodzimierz Szewczyk, prof. pŁ termin zerowy, 27.01.20 godzina 8,15, sala 107,
Czytaj więcej »
Dodaj tu swój tekst nagłówka
Dodaj tu swój tekst nagłówka
Dodaj tu swój tekst nagłówka